It's been a while since I built my standing desk. Here's the current state of it.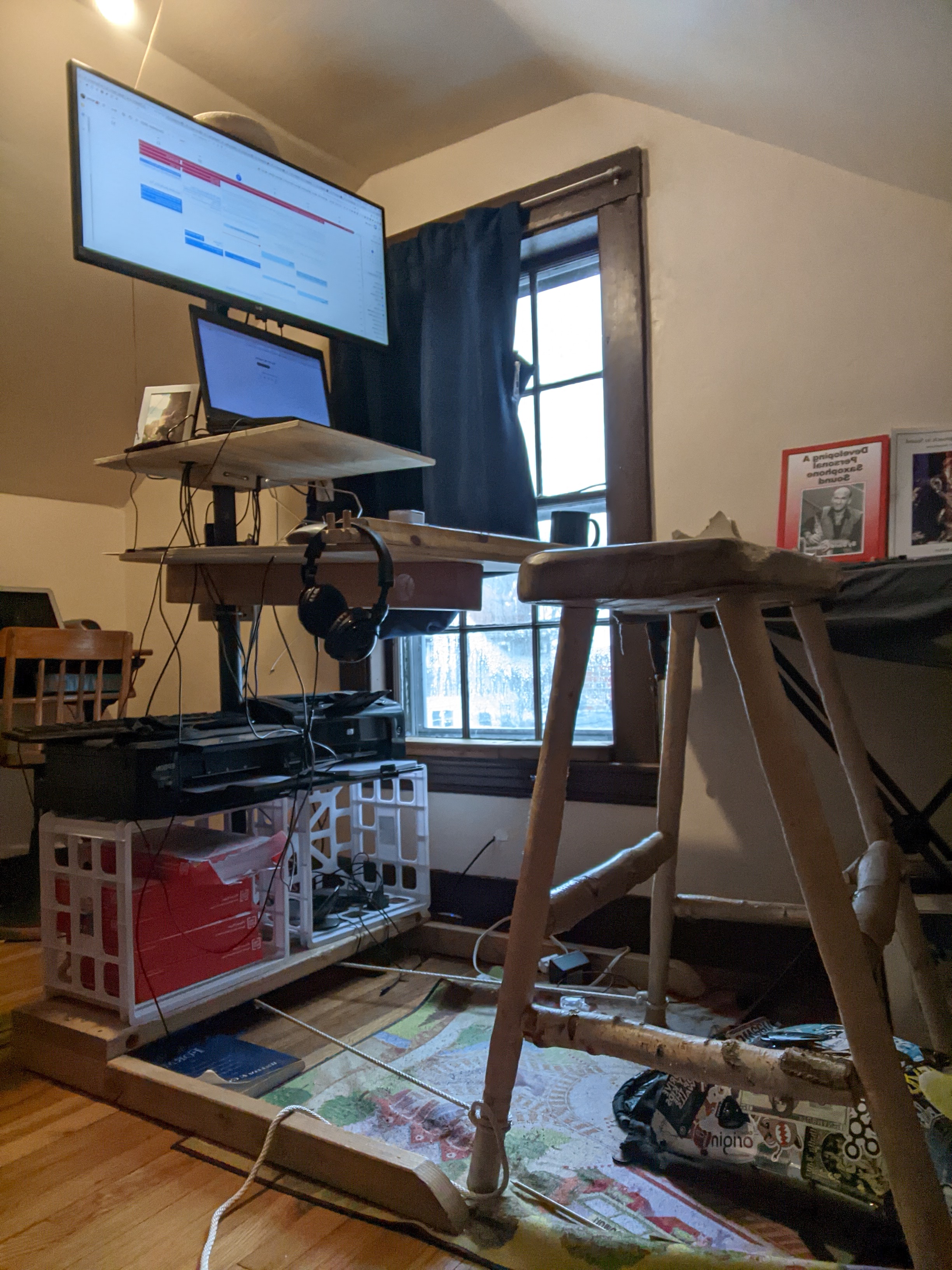 The major support is steel pipe, with an external diameter of 2 inches. The wood is all attached via holes cut using a hole saw slightly larger than the pipe.
The bench is heavy, but I've still had to tie it to the desk to let me lean against it while working. It lets me stand all day.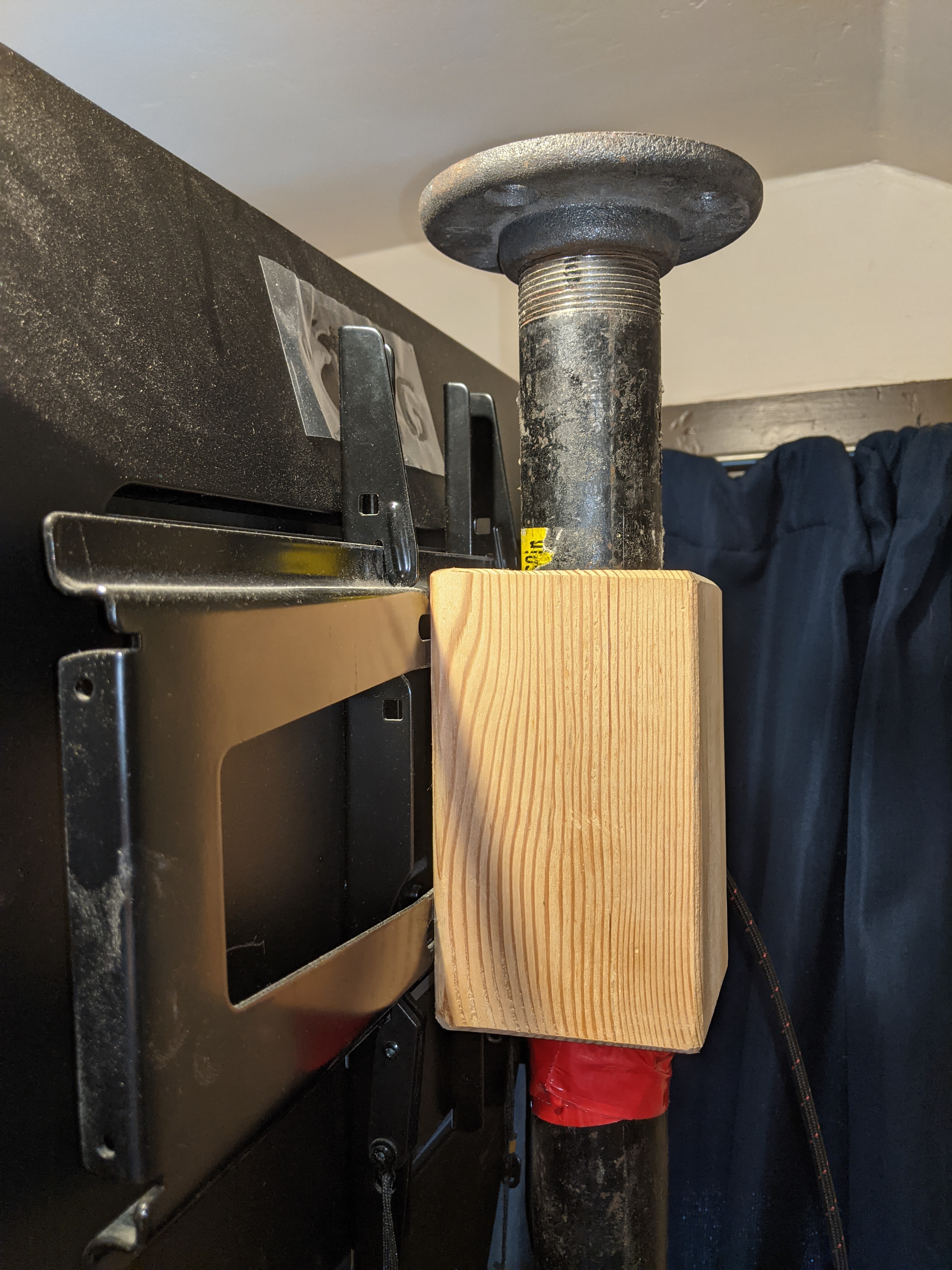 The monitor is mounted on a wall mount bracket attached to a 4×4 post.
The top bracket used to have a shelf with a speaker, but these days acts as a hat rack.
Getting the laptop it's own shelf allowed me to believe ng it up to eye level. With the number of video conference meetings, this has become my normal place to see my coworkers. The larger screen usually has two windows docked side by side.
The wrist rest is rounded and polished to be forgiving to arm contact. That s is one piece I'd like to redo eventually, but only for aesthetic reasons. It works fine as is.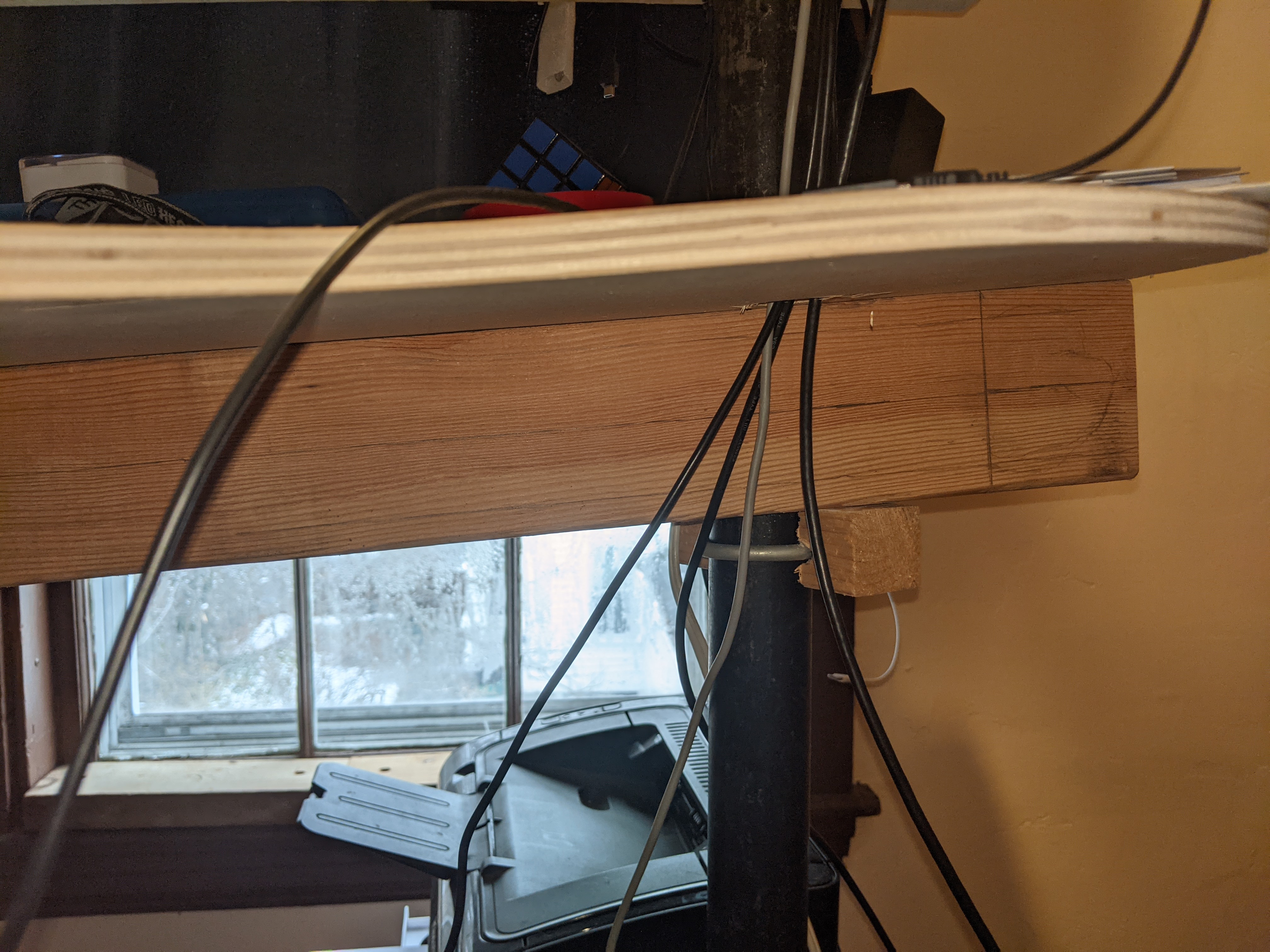 A section of 4×4 post supports the keyboard tray and desk. The clp underneath keeps it from slowly slipping down the pipe.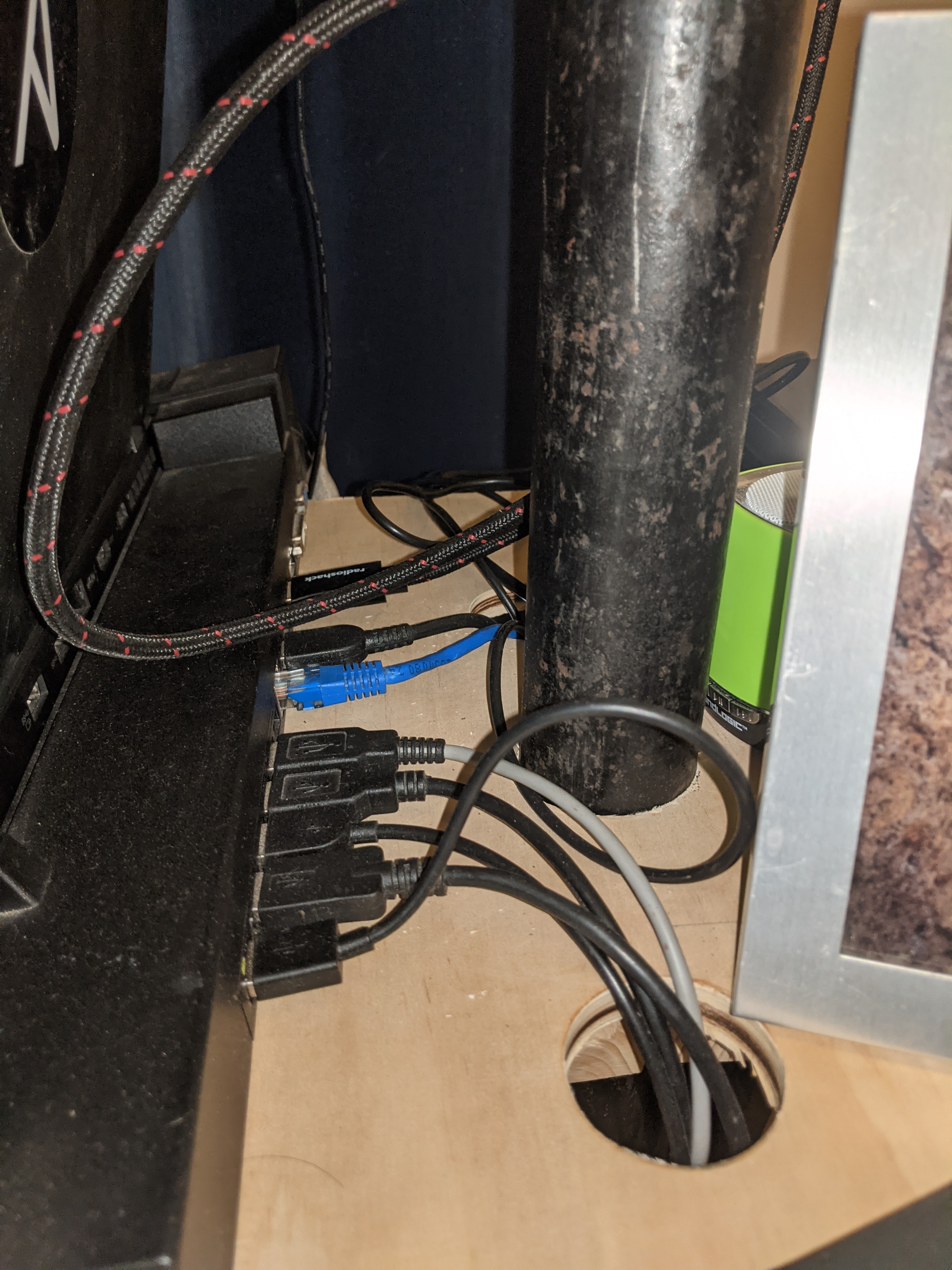 Cables run to the power and to the keyboard and mouse via 1inch holes.